Expert Driveway installation across Manchester
Experienced driveway specialist with over 10 years of industry knowledge, working in and around Greater Manchester.
From a classic block paving driveway through to Indian stone or Resin Bound, our team can talk you through all the options available and best advise what will suit your needs and budget.
FREE  NO-OBLIGATION QUOTE
Enter your details and we'll call you right back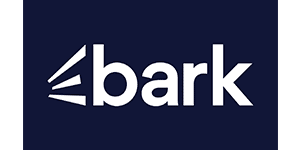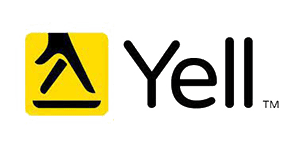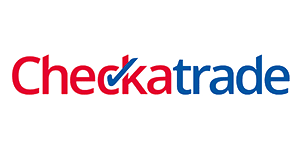 Quality Manchester Driveway Service
Improving homes with driveway design and instillation for over 20 years.
Over the years we have installed hundreds of driveways so we know a thing or two about it. We believe each one is unique to the homeowner and that is why we start with the design and work with you right the way through until completion.
Only The Best Materials & Suppliers Used
Company & Manufacturers Warranties
A Fantastic Local Reputation for Quality Workmanship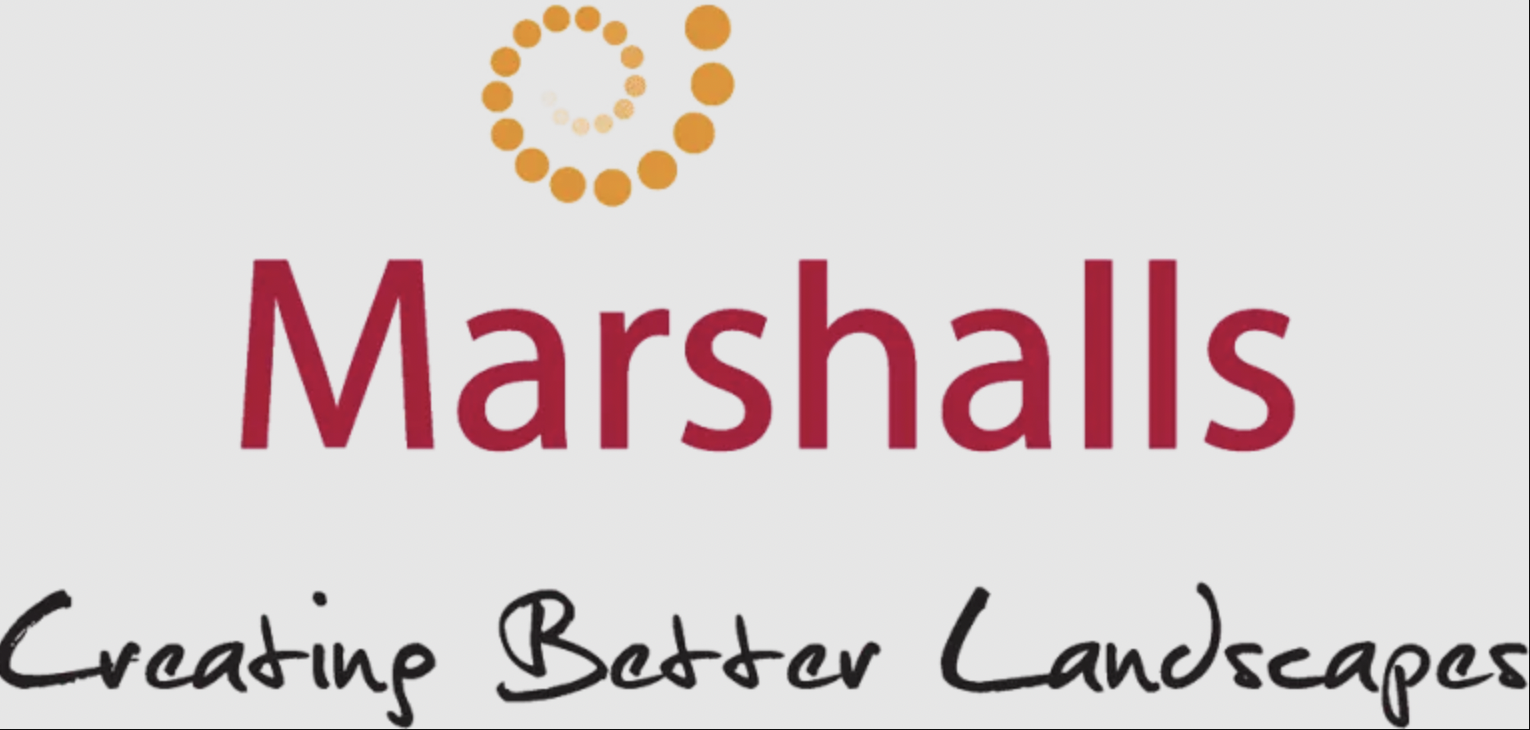 Driveway types for Manchester and Stockport homeowners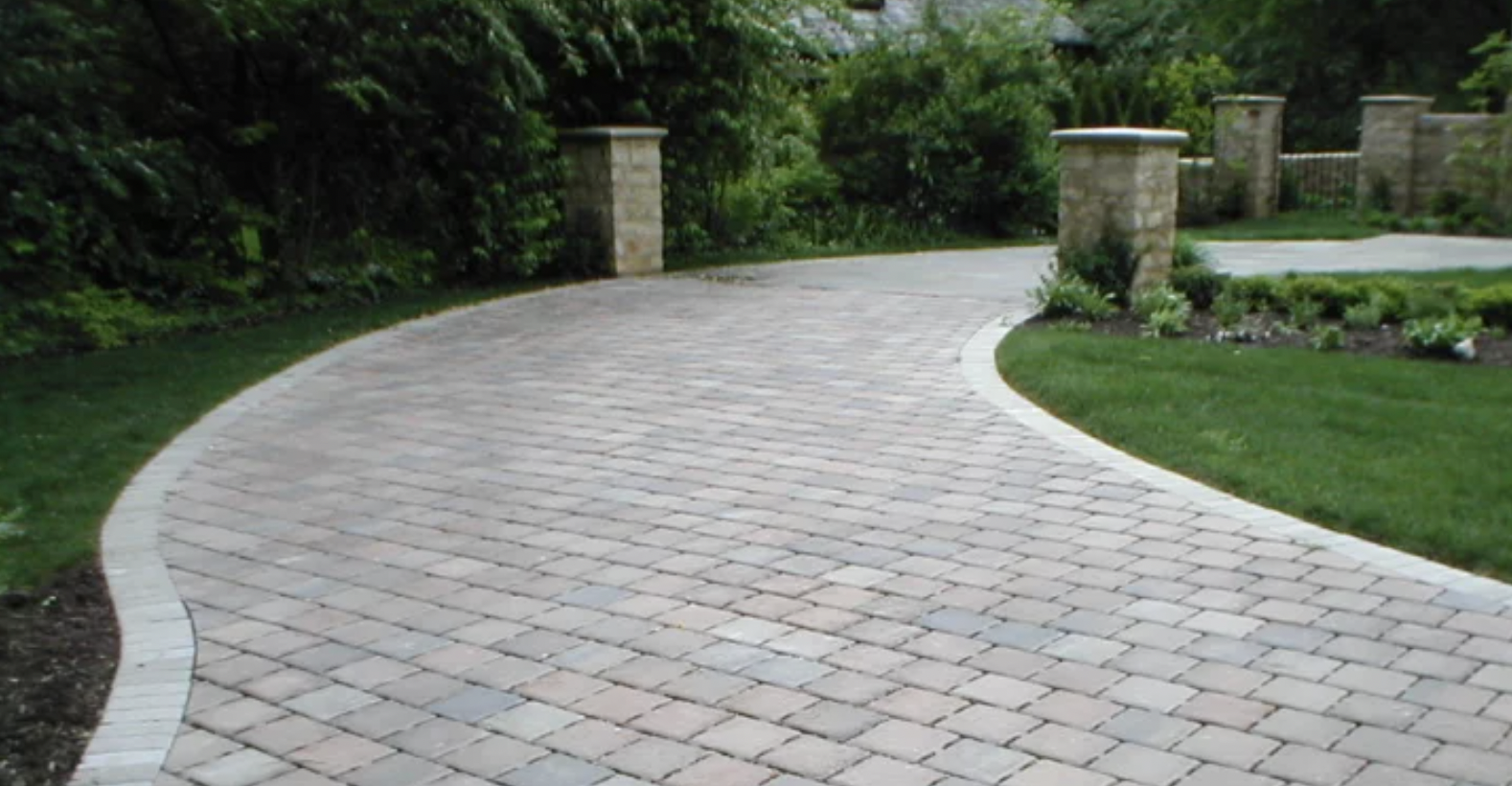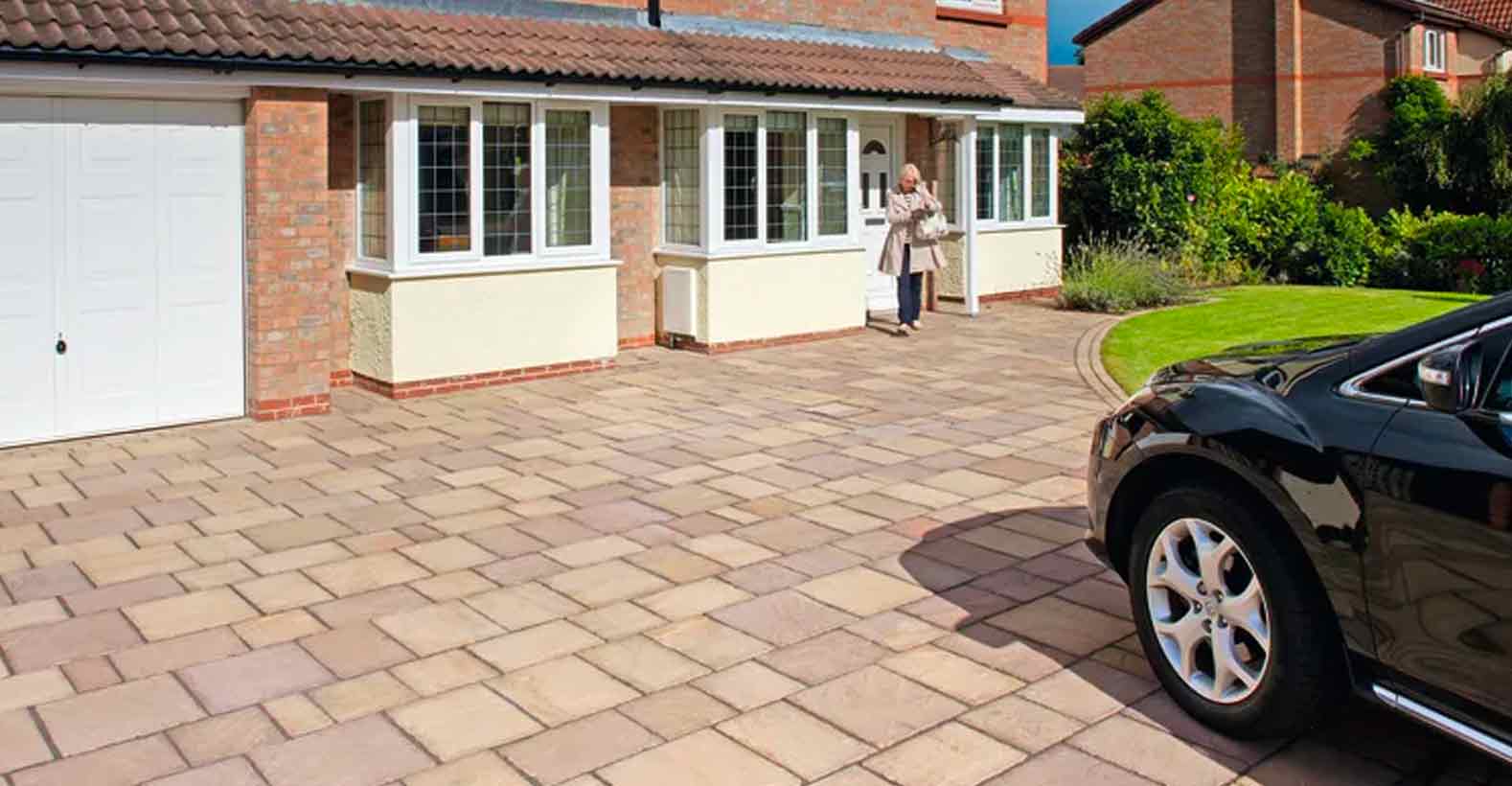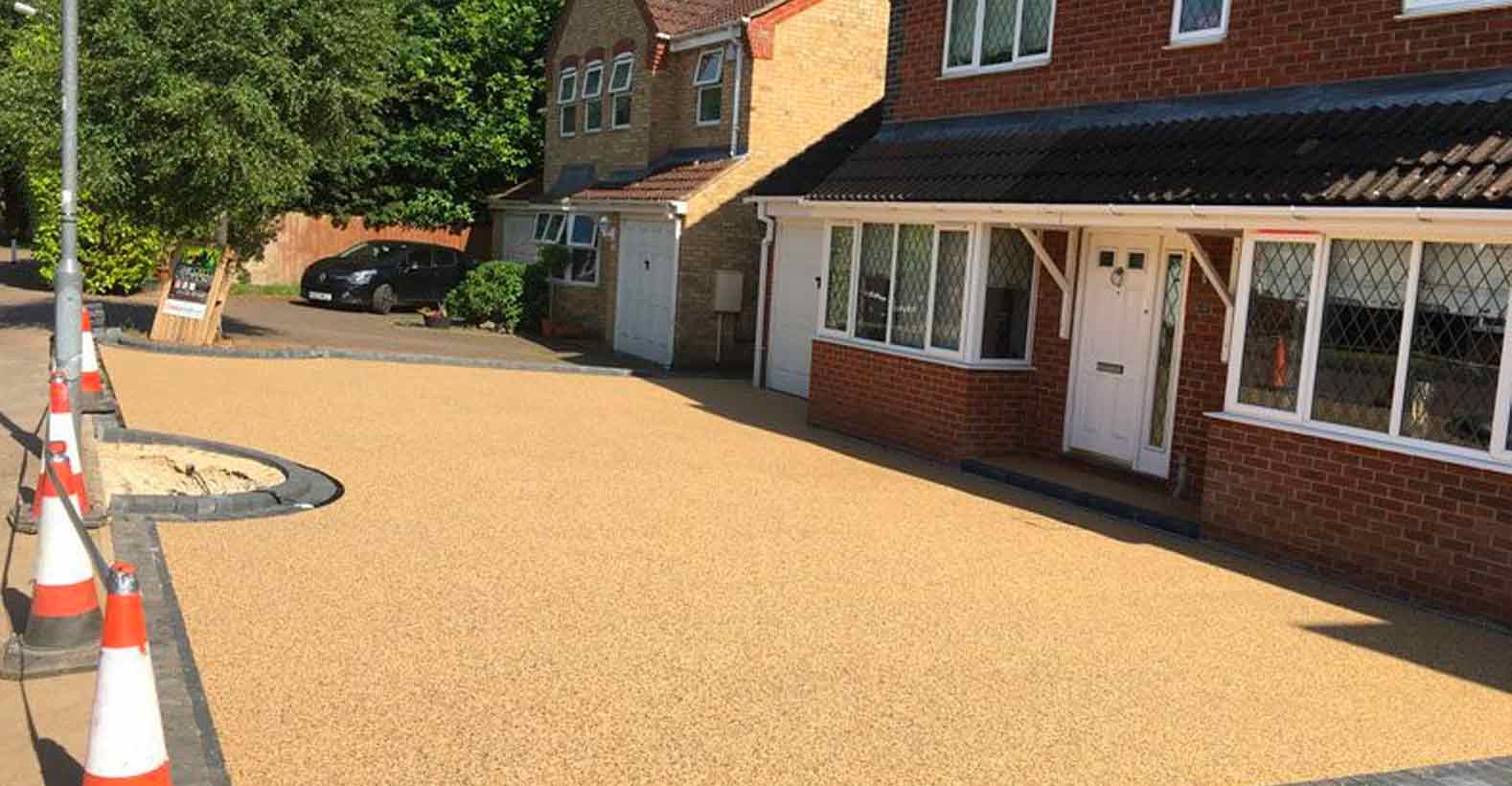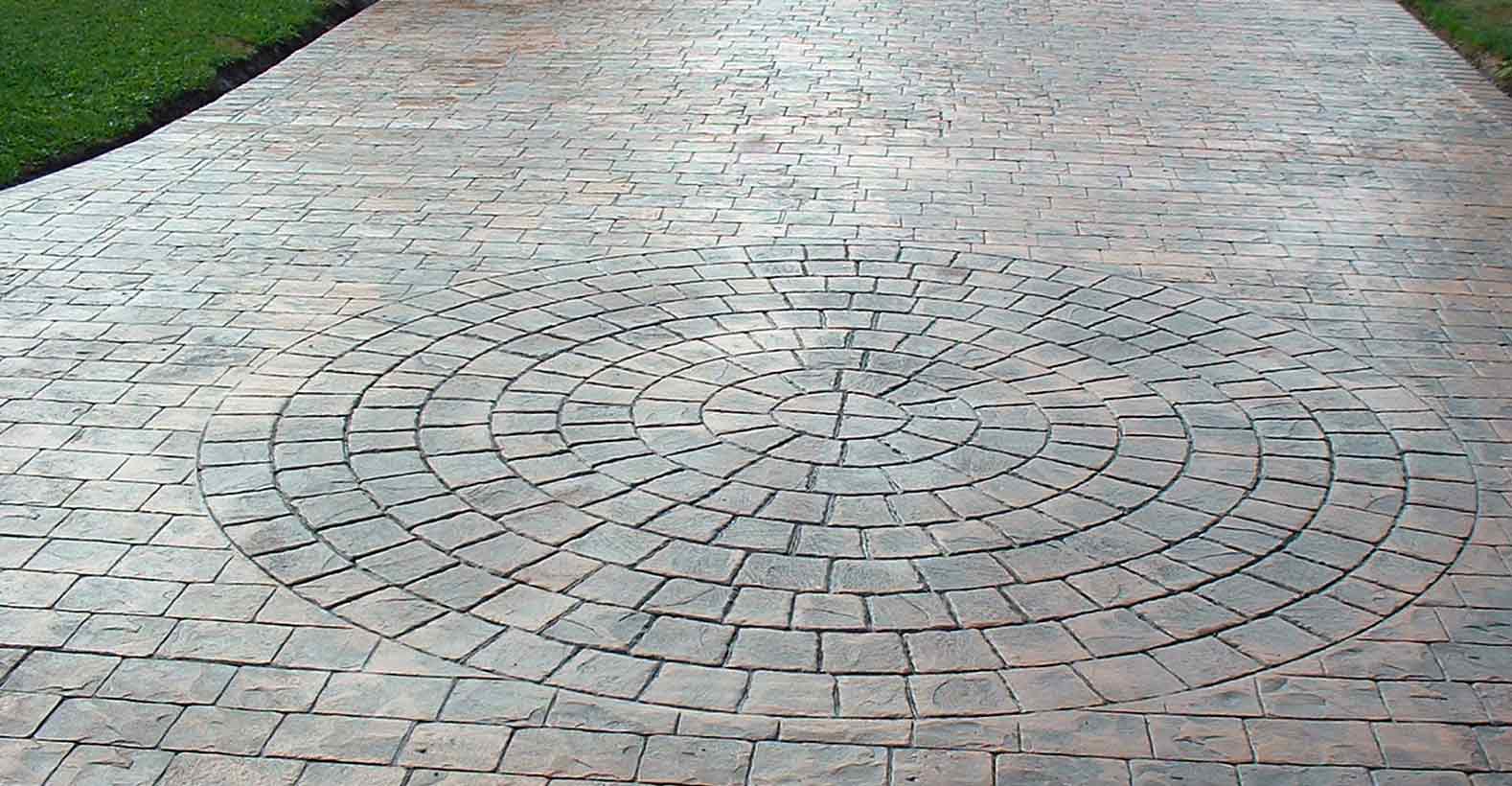 With three generations in the business, you can be sure we have seen it all.
We belive a team is only as strong as it's bond. That is why we are family run.
Don't take our word for it, check out what our customers have to say.
We are fully insured and follow all guidelines to ensure both your safety and ours.
What to expect when considering a new driveway
When you are thinking about a new drive it can seem a little daunting and sometimes you want a rough cost before you arrange a FREE quote.
We get it.
What we can tell you is, the majority of the services above can be installed from around £50 to £95 per square meter.
This would be supplying, install and removal of all the waste.
What surface type should I choose?
Our most popular choice of driveway surface is block paving or a resin bound. They offer the a high quality finish, come in a range of colours and look great with any house.
For our customers looking for a cheaper driveway finish, we highly recommend our flagged, gravel and tarmac dives.
This is one of the first things our team will discuss with you and it's one of the most important things to consider when planning a driveway.
If not done correctly, it will lead to surface water on your drive and in the worse case water running in to your house.
FREE  NO-OBLIGATION QUOTE
Enter your details and we'll call you right back
Before we take on any job we always visit the site to talk you through your options and find a solution that suits you. We then send you a full and transparent quote via email for you to approve.
It is vital that the base in which your driveway will sit on it done correctly as it is this that will ensure it will last for many years. Our team will begin the dig out and building the sub-base, ready for your driveway.
The final stage of the process in laying your new drive, depending on what finish you have chosen will dictate exactly how this is done but this is often the quickest part of the job and often you will see it come together in a matter of days.
Providing a Driveway For Your Manchester Home
Homes and driveways in and around Greater Manchester
vary in both size and shape, but one thing is for sure. They all deserve to look stunning. Our vast product range and years of installation experience ensures we have the ability to create a driveway to suit any budget.
With a combination of the latest technology and proven methods, our specialists can advise you on the best material and finish for your requirements.
As part of our driveway design and planning process, we take in to consider all building regulations and water channels to ensure no water damage is inflicted over time due to sitting water.
FREE  NO-OBLIGATION QUOTE
Enter your details and we'll call you right back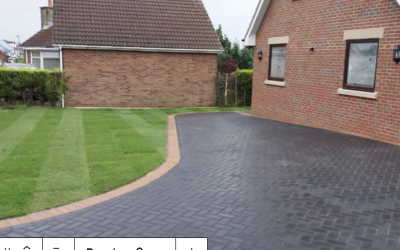 If you're looking to pave a patio or driveway, you may be wondering how much block paving will cost per m2. You may want to know the cost per m2 of a driveway before you go shopping. To get an idea of how much your block paving job will cost, read the following...
What is a Sub-base and why is it so important?
The subbase is the most important of any driveway as it is the foundation of which the drive is built. If not done correctly, the ground beneath will move causing cracks, dips and displacement of the finished stone or block.
The Subbase also provides the load bearing ability of the driveways by helping to distribute the weight of the vehicles above whilst also compacting to create a rutting resistant layer.
The most common issue you see in Manchester and across the UK is a dipping driveway, it looks like the ground has sunk and as a result there are large dips in a drive. This is due to the subbase not being correctly prepared.
Sub-Base structure
As you can see from our example diagram there are many layers to the subbase, in this case we are using a block paving driveway as an example.
Sub-soil – this is simply the earth that was previously there.
150-270mm Type 1 Hardcore – this is a compacted layer of 40mm to dust limestone that provides much of the support. This is levelled and then compacted multiple times using a whacker.
Sharp sand – This allows us to get the drive perfectly level and create a run off or fall to ensure all water flows in the correct direction.
Concreate bed and haunch – This keeps the blocks in place and provides a nice finish.
Example of subbase for block paving driveway.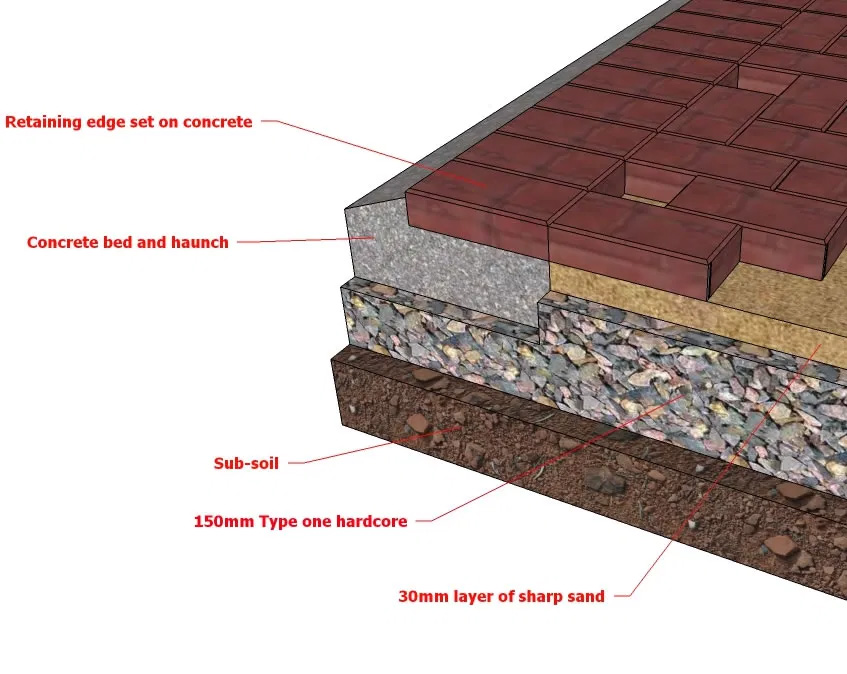 Cost-Friendly Resin Driveways in Manchester
Stunning Landscaping is unmistakably the best if you are looking for a local and reliable Manchester-based company. We are a well known and esteemed company located in Lancashire, but operating throughout the North West.
Use our services and you will have the reassurance of employing a company that is one of the best-known driveway professionals who are extremely experienced in structure gorgeous, hardwearing and long-term drives in Manchester.
Our upright service, manners and ever-growing number of pleased consumers has made us the title of the go-to place for 1000s of industrial and domestic consumers over the years.
Our company believes that our prices are the most competitive in the UK, our buying structure suggests that our product costs are significantly lower than many other companies and we pass these cost savings on to you, our customer. With complimentary quotes with undoubtedly no commitment, please enable us the possibility to prove the quality of our products along with the value of our rates and client service. Contact Resin Install today for your Resin driveway in Manchester.
If you are looking for a well-equipped workforce to carry out a Block Paving, Indian Stone, Resin Bound or pattern imprinted Driveway installation, we offer remarkable workmanship and skill to ensure you get the best-installed surface area possible.
How soon can I use my new driveway?
Many homeowners in Manchester get very excited when we finish a drive and rightly so, your home is your pride and joy. Afterall the reason you hires us, is to have the best drive on the street. But, it is important you allow enough time before parking your vehicle on the newly laid drive.
The time you must wait really does depend on what surface you have chosen, your point of contact will always properly advise you on the correct timeframe but as a rule of thumb we suggest waiting 24 hours before use.
Do I need drainage for my new drive?
Drainage should always be a serious consideration when you are thinking about purchasing a new drive. If water has nowhere to go and cannot escape quick enough it will sit on surface (sitting water). This can lead to a whole host of problems such as damp in your house, damaging the subbase and much more.
Thankfully there are many solutions out there from a channel drain with a B125 loading class right the way through to a soakaway. Your designated project contact will be able to talk you through the various options and which is most suitable for your drive.
FREE  NO-OBLIGATION QUOTE
Enter your details and we'll call you right back
Driveway Contractors in Manchester
If you are looking for driveway companies near me in Manchester that you can trust to do an excellent job, then look no further than our group of driveway installers.
Driveway contractors in Manchester, Stunning Landscaping is among the most prominent driveway contractors in  Greater manchester – A time served team of driveway fitters specialising in outdoor patios and driveway installations.
Stunning Landscaping use block paving due to the fact that it is cost-effective, long-lasting and can be laid in numerous patterns, designs, colours and surfaces. It can also be quickly kept, and in cases of spots and damage, individual obstructs changed.
Manchester Driveway Ideas
Block paving is among the most popular products for patio areas and drives in the area. Our group of contractors in Mortimer use premium paving blocks as a requirement from the leading makes such as Marshalls, Stonemarket, Brett, Hanson, Bradstone and Natural Stone Paving because these items are built to the highest market requirements and will look sensational for years.
Driveway Instillation Near You
Manchester is a major city in the northwest of England with an abundant commercial heritage. The Castlefield sanctuary's 18th-century canal system recalls the city's days as a fabric powerhouse, and visitors can trace this history at the interactive Museum of Science & Industry, also known as the MOSI
Manchester is also home to Manchester United, the most successful club in England and have won 20 league titles, which is more than any other team. They have also won 11 FA Cups and 3 European Cups. https://www.manutd.com/
There are also some excellent Universities and colleges in Manchester, such as:
Notable Mancunians include: Emmeline Pankhurst, Alan Turing, Noel & Liam Gallagher.