Autumn Brown Indian Sandstone Paving
One of our most popular Indian paving choices,  all of our choices are naturally riven in finish with hand chiselled edges.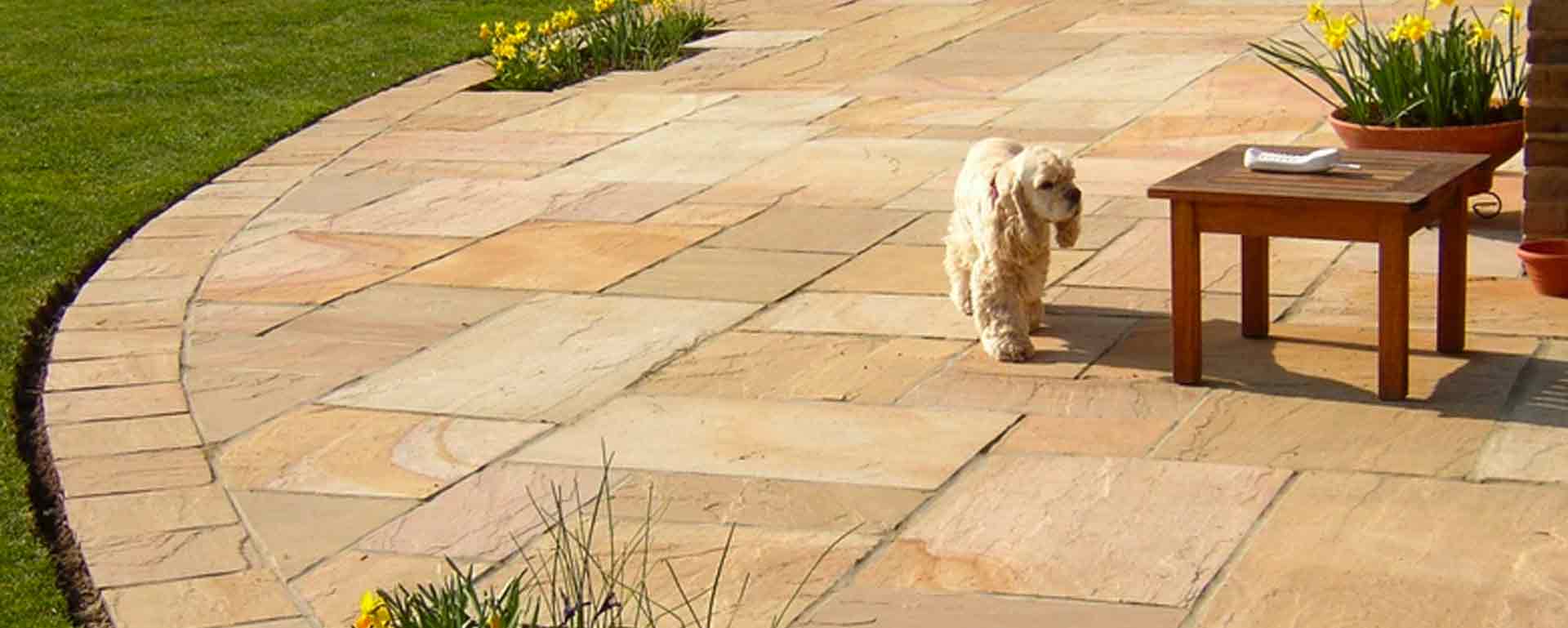 FREE  NO-OBLIGATION QUOTE
Enter your details and we'll call you right back
What is Autumn Brown sandstone Paving?
Autumn Brown Indian sandstone is a sort of Indian sandstone differentiated by its plentiful earthy tones. The mild colours it's required are really part of an incredibly complex palette, and they're matched by subtle greys, browns, golds, and even soft plum tones that go through the mix.
These neutral colours and textures all integrate to use autumn Brown Indian sandstone a discreetly in-depth and attractive look, making it the ideal appropriate for rural or conventional environments.
Like all Indian sandstone paving, Autumn Brown natural paving stones are strong and long-enduring, and they weather naturally under the elements, allowing them to blend flawlessly into your area. it has a naturally rough texture, and stems from authentic Indian quarries, in this case from mines in Middle India.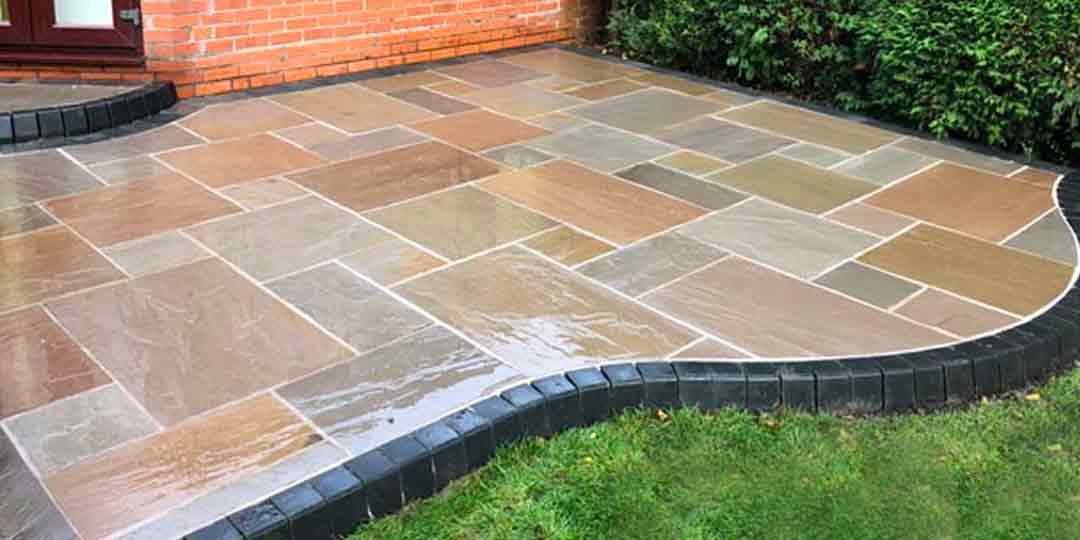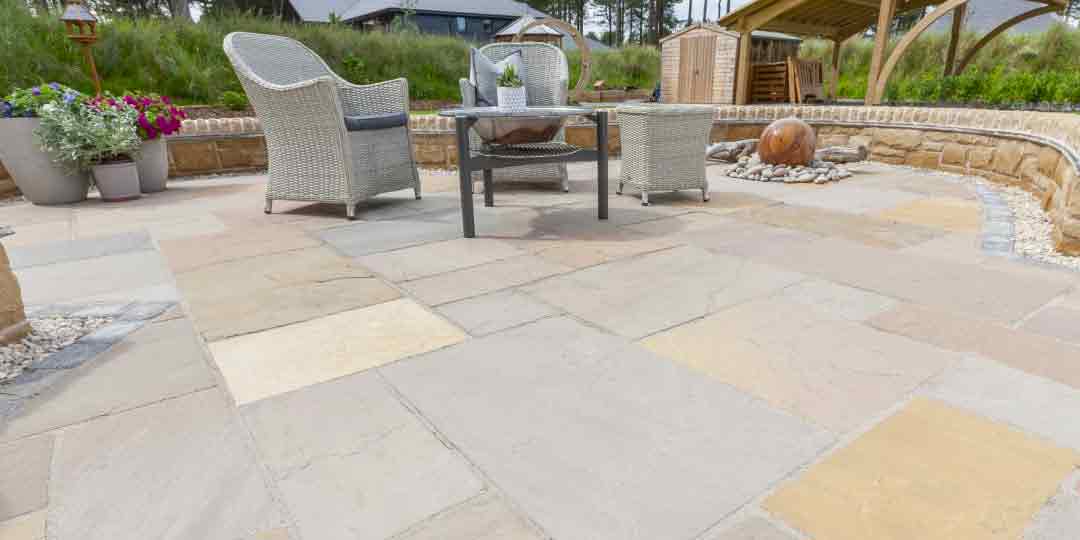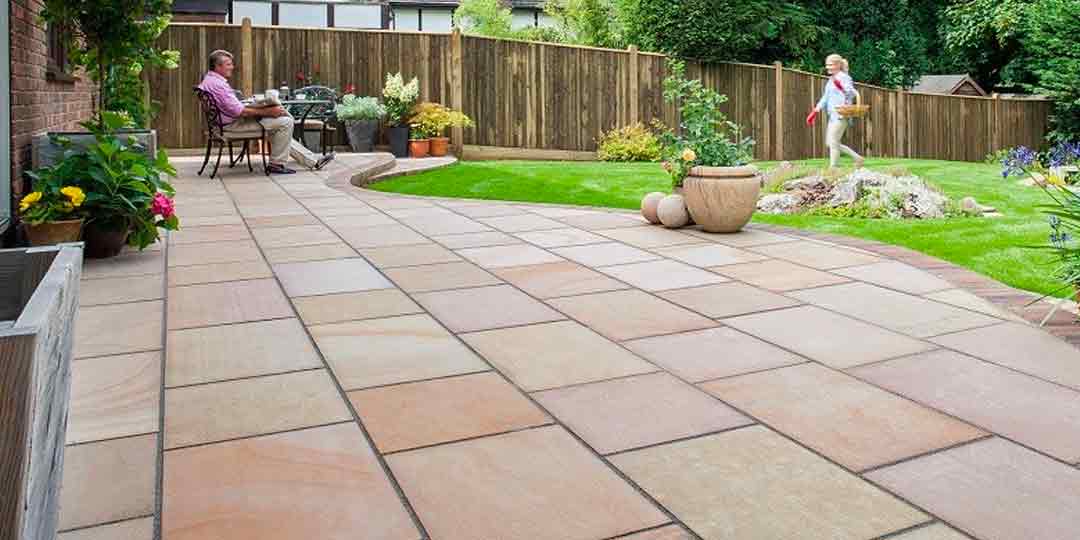 Fill in the form below to schedule a FREE quote.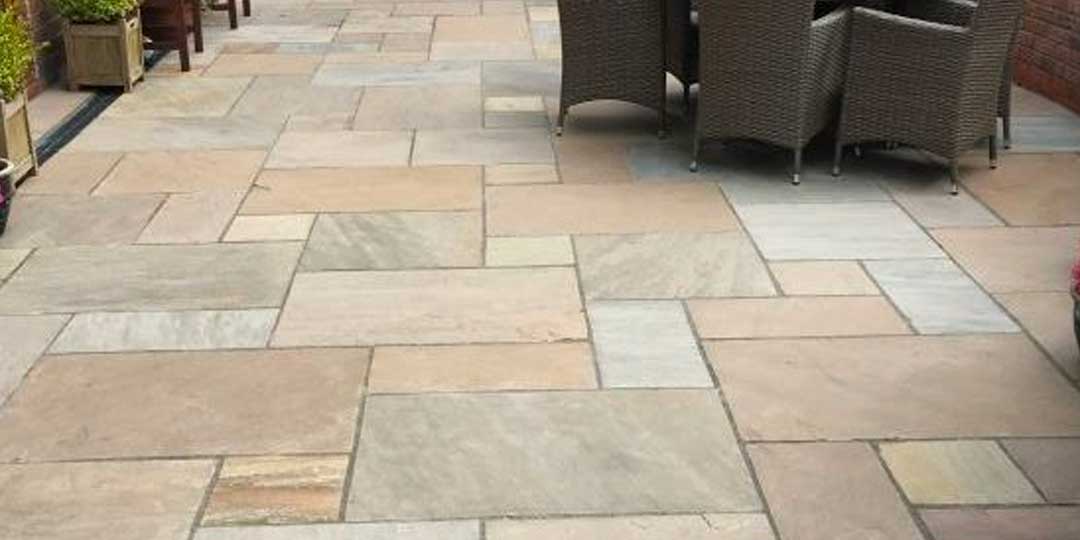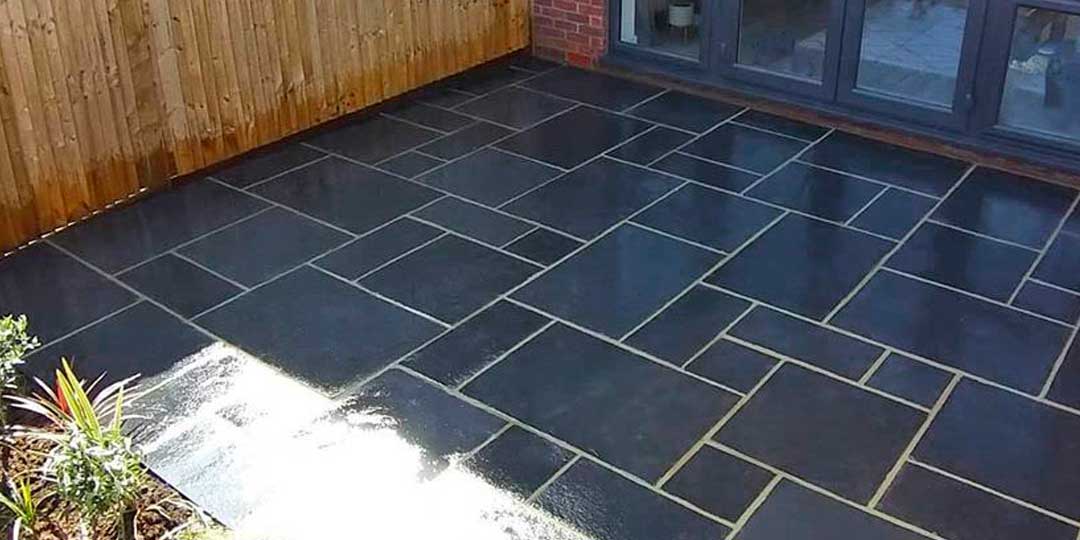 Should you seal 

Autumn Brown

sandstone paving?
We constantly personally recommend sealing Autumn Brown Indian stone paving here at Stunning Landscaping, as it assists to maintain its stunning look for longer. We 'd recommend doing the same for any Indian sandstone paving pieces.
This is generally due to the fact that Autumn Brown Indian sandstone is permeable by nature. Its area can be rapidly permeated by moisture, so it can be stained or marked by liquid unless it's been sealed ahead of time. To prevent this sort of damage, we advise HG Impregnator as a standard treatment, so that it can be protected against the penetration of dirt and grease discolorations, or Nexus colour improving sealant. If you need anymore specific or thorough assistance for your own paving stones, do not be reluctant to let us help – we're just too delighted to offer it!
Is Autumn Brown good for paving?
Autumn Brown Indian sandstone is among the most popular type of paving stone, as it's perfect for indoor and outdoor areas including courses, driveways and outdoor patio areas. It's particularly well matched to outside spaces due to the method its neutral tones blend easily into plant and natural locations. Its tonal variations of brown, grey, gold and purple can offer a lovely balanced out to brick walls, stretching yards or wooden garden furnishings – simply to name a few!
What's more, Autumn Brown Indian sandstone shares the very same core set of advantages as all other kinds of Indian sandstone. It's cost-effective, outstanding worth, and hardwearing, making it very long-lasting to the aspects all year round as long as it's cared for efficiently. It similarly supplies almost limitless style possibilities, providing you plenty go liberty to discover or establish a laying pattern that matches your location to the ground.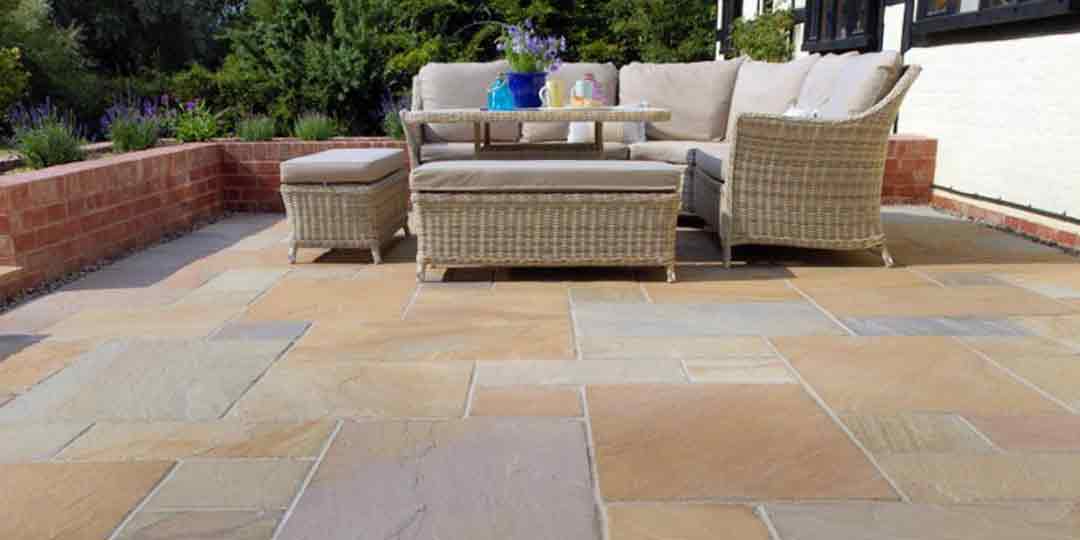 Autumn Brown

Indian sandstone paving pros and cons
Just as with other kinds of Indian sandstone, Autumn Brown Indian paving slabs have a great series of benefits for domestic and industrial property owners alike. Its rich, standard appearance is matched by a number of practical advantages that make it an excellent choice for practically any type of home, and its relatively couple of downsides are quickly remedied with regular care and attention.
It's long and long-lasting enduring, standing well to heavy rain and wintry conditions as it steadily includes worth to your property throughout its lifetime.

Its warm, standard appearance. Autumn Brown is famed for its earthy blend of hues, that makes it a great enhance to rural settings.

It can be organized into a variety of styles and laying patterns to match the look of your residential or commercial property, so you can pick your favourite from a pre-existing design, or get creative with among your own.

It's very simple to keep. As soon as Autumn Brown paving stones have been sealed versus the aspects, it's simple and simple to get rid of any lingering dirt and grime.

It's eco friendly. Compared to some other types of stone paving, the manufacturing process for Indian stone uses very few damaging chemicals, and the paving pieces can even be recycled after their usage.
(Just ensure to verify that yours is fairly sourced like ours!).
It's porous, which suggests that it can appear stains and marks from wetness, or germs and mould. As long as you've taken care to seal your sandstone correctly, you should not have to worry about this issue.

It's naturally rough. SinceAutumn Brown Indian sandstone is 100% natural, it can sometimes be a little rough on bare feet.

It can be marked.Autumn Brown, like all other kinds of Indian sandstone, is a reasonably soft kind of stone. That indicates that it can often be broken or marked if heavy garden furnishings is dragged throughout it, or heavy objects are dropped onto it from a height. But as long as you make sure around your Indian sandstone, it shouldn't weigh too greatly on your mind.

Autumn Brown sandstone is a type of Indian sandstone identified by its abundant earthy tones. These neutral colours and textures all combine to provideAutumn Brown Indian sandstone a glamorous and subtly detailed look, making it the best fit for standard or rural environments.

Autumn Brown sandstone is one of the most popular types of paving stone, as it's best for outside and indoor areas consisting of paths, driveways and outdoor patios. What's more, It shares the very same core set of advantages as all other types of Indian sandstone. 
Creating different areas within your yard making use of various products is a valuable means to generate a valuable, versatile location that can be used year-round. Integrated versus dynamic environment-friendly backyard, sensible wood outdoor decking, and also an...
"] [et_pb_column kind="4_4" _ builder_version="3.25" custom_padding=" Never ever assume that also if a rock is on basic sale that it satisfies the need-- we lugged out examinations on an arbitrary selection of Indian sandstones used on the market, as well as found...
Fill in the form below to schedule a FREE quote.
Stunning Landscapes
25 Hamer Street,
Bury,
Manchester,
M262RS