Fill in the form below to schedule a FREE quote.
Say goodbye to the ugly garden you never use and imagine looking out your window and seeing the beautiful, lush, outdoor space of your dreams where you can spend time with your family and entertain your friends.
A stunning green lawn is what every garden needs, it's what you deserve.
From concept, design, planning, and delivery. Our team can do it all.
Say goodbye to water sitting on the ground and say hello to the space you thought you had lost.
A patio not only adds value to your property but it also gives your a great space to relax, and enjoy time with family or friends.
A well-built driveway not only changes the way your house looks but it can also last up to 25 years!
You have the lawn but don't know how to bring it back to its former glory? Our team can help.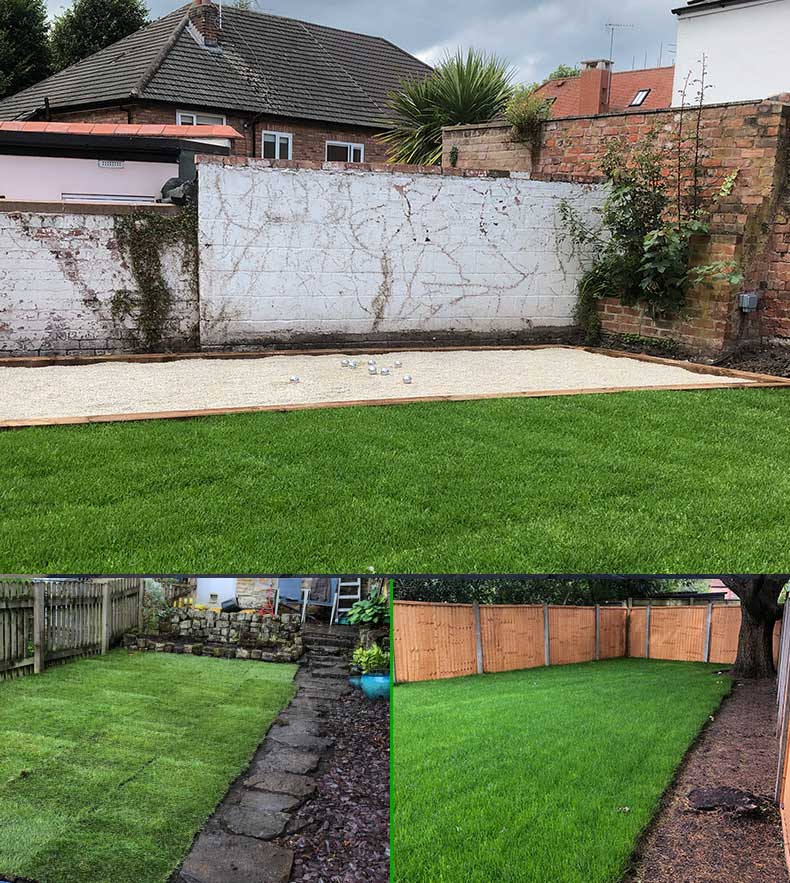 Fill in the form below to schedule a FREE quote.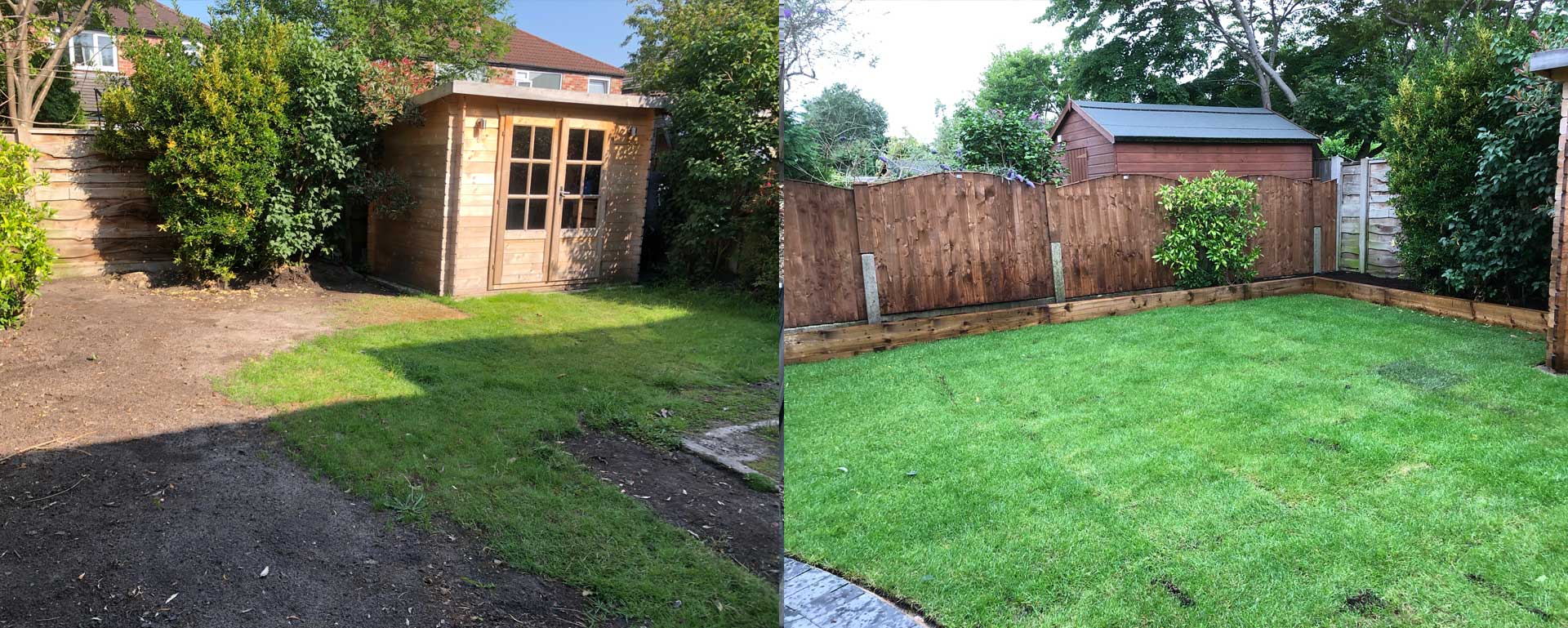 Have questions?
We have answers
How long does it take for you to lay a new lawn or turf?
The honest answer is it depends on the area you want turfing, however, a typical UK lawn can be turfed in 2/3 days. This includes removing and disposing of your old lawn, leveling the grounds, putting down fresh soil, applying a pre-turf fertilizer treatment and laying the new lawn.
Can a driveway really last 25 years?
Simply put, yes. With the right groundwork, a skilled team to install it and some care every now and again from yourself your drive can last many, many years. Our team will discuss the various options available to find what is best for your needs and budget. You are also provided with an aftercare document which tells you how to keep your dirve looking new.
Is my garden too big or too small for a design?
Not at all, we have worked on gardens as small as 5m x 5m right the way up 60m x 60m and everything in between. The truth is, it doesn't matter how big or small the area is. Our team can handle it. 
When is the best time to start a project?
As long as it's above 0c (water freezing) we can work on a project. That means for the most part we can start a project any time of year.
Can you create multi-level gardens?
Yes, we can build retaining walls, bring in extra earth, add steps and just about anything else you might want. Why not take your flat garden and turn it in to a multi-level space with many uses?
Stunning Landscapes
25 Hamer Street,
Bury,
Manchester,
M262RS